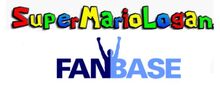 <hero description="This wiki is to document fan videos and the such based off SuperMarioLogan" imagename="" cropposition=""></hero>
Welcome to the SML Fanbase Wikia
Edit
This wiki is to document fan videos, fan games, and the such based off SuperMarioLogan. Things it also documents are videos that somewhat rip-off SML, like videos that replace Chef Pee Pee with "Chef Pino" and keeps the same formula as SML videos. We included Non logged in people to edit so they can enjoy the fun as well!
This is...
SuperMarioLogan Fanbase Wiki
Administrators
Edit
Founder:
Edit
Bureaucrats
Edit
Administrators
Edit
Affilation
Edit
Latest activity
Edit
Ad blocker interference detected!
Wikia is a free-to-use site that makes money from advertising. We have a modified experience for viewers using ad blockers

Wikia is not accessible if you've made further modifications. Remove the custom ad blocker rule(s) and the page will load as expected.